Red Knights,
Leadership wanted to send out a quick recap from our participation in the End of Watch event yesterday at Delaware Park. First and foremost we'd like to express our deepest gratitude for those that participated in yesterday's event:
Delaware Red Knights Chapter 1
Blue Knights Delaware Chapter 1
Delaware Park and their staff
WJBR 99.5FM
Delaware State Police
New Castle County Police mounted patrols
First responders from across the state that set up their equipment for the public to view
The many vendors that participated
With it being the first we'd all have to say it was a success. We had according to last count 517 bikes many of which had multiple riders that took over 30 minutes to bring in and get parked. Through the planning prior to the event, we were very prepared for what needed to be done. The memorial event was extremely special, honoring the six lost heros.
There were plenty of posting on social media for those that we unable to attend, you can see all that took place. As for financial success, the event reported to raise over $15K for the six families, have to say it makes us all extremely proud of the work that we did and will continue to do to honor and take care of our brothers and sisters, let's all pray that next year we'll not have to honor any more loss to our communities!

Again the Chapter Leadership would like to express our thanks to all of you for taking part if a good day for our community.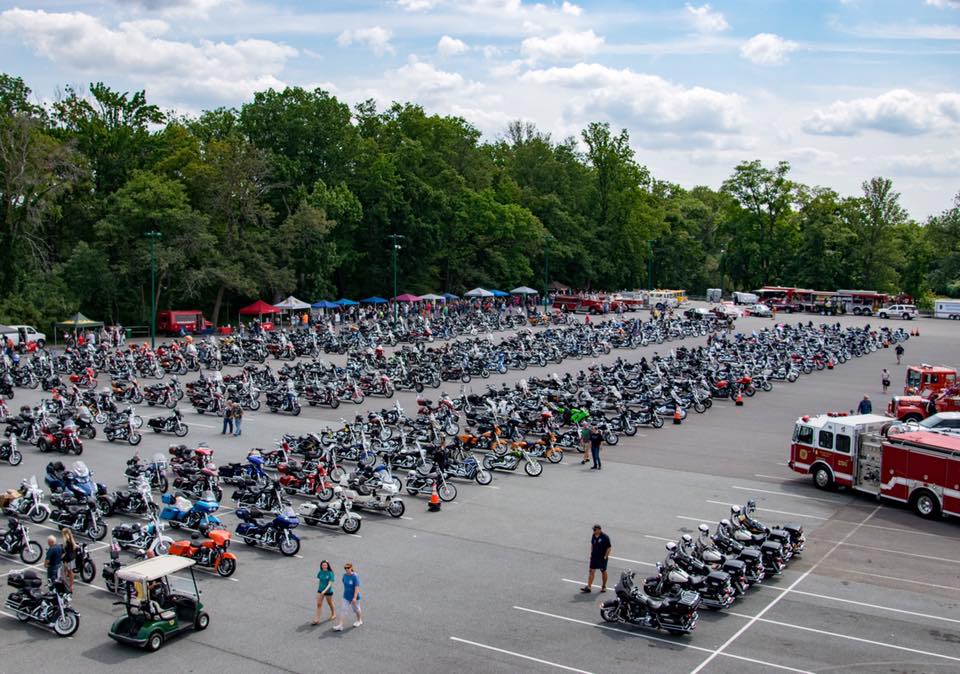 Click Here to visit out New Facebook page
Video:
PLEASE NOTE THE NEW EMAIL ADDRESS - de1@redknightsmc.com
This is the official website for the Delaware Red Knights Chapter I. You will find information on past and future activites for our club on this site. The Red Knights is an International Organization of Fire Fighters and Emergency Rescue Personal that share a common interest in motorcycling. Our goal is to promote safety awareness to all motorists that share the highways. Membership is open to all Emergency Personnel active or retired.