Place and Time of Next Red Knights Meeting:

Date - July 18th
Location - The Green Turtle West Main Street in Newark
We will ride if we can. Meet at Brandywine Hundred Fire Co.
at 6:30pm and ride to the location for meeting start at 7:00pm

Respectfully Submitted.

Delaware Chapter 1
Red Knights

Click on Poster below to register !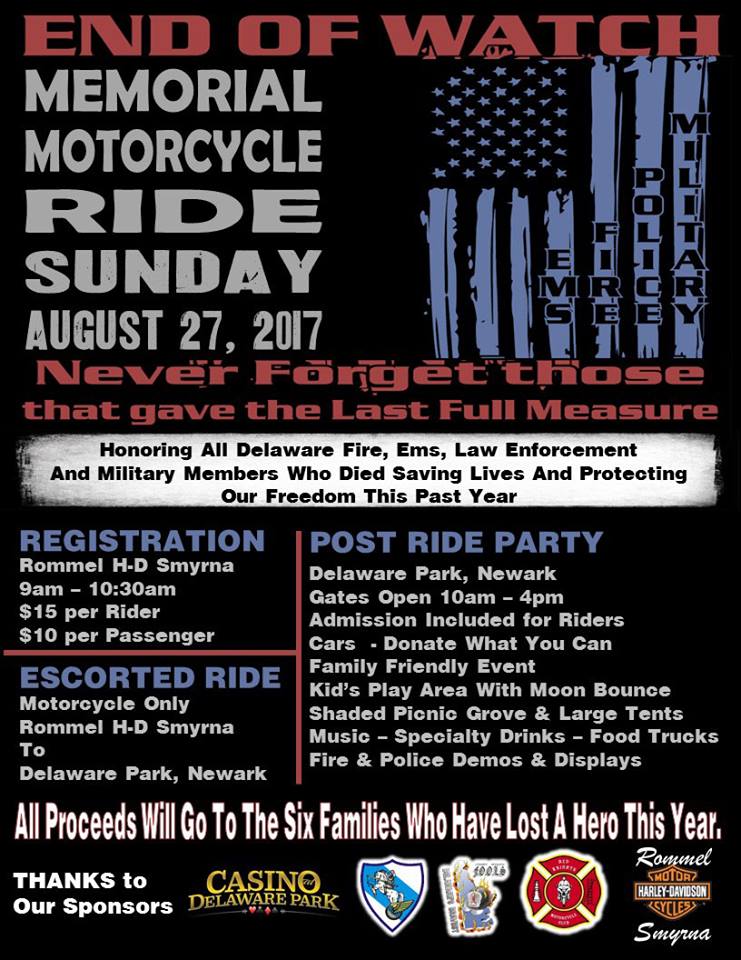 Click here for the Invitation to All groups to attend the Heros End of Watch Ride and Memorial Event August 27th
Click Here to visit out New Facebook page
Ride to the Tide 2016






Video:
PLEASE NOTE THE NEW EMAIL ADDRESS - rkmcde1@yahoo.com.
This is the official website for the Delaware Red Knights Chapter I. You will find information on past and future activites for our club on this site. The Red Knights is an International Organization of Fire Fighters and Emergency Rescue Personal that share a common interest in motorcycling. Our goal is to promote safety awareness to all motorists that share the highways. Membership is open to all Emergency Personnel active or retired.